Turkish Delight experience
Turkish Delight experience
Turkey is one of the best places to visit for sightseers. Turkey offers a great deal of natural wonders, historical landmarks, and city architecture. This package includes visiting two of the original 7 Wonders of The World, trying out delicious Turkish cuisines, and much more! Let your family experience the culture of Turkey for 9 days and 7 nights.
The package includes:
Roundtrip airfare and taxes
Domestic flight Istanbul to Izmir
Five (5) nights 5-star hotel accommodation
One (1) night cave hotel accommodation in Cappadocia
Meals, entrance fees, tours based on itinerary
English speaking guide
For dates:
October 22 – 30, 2022
November 19 – 27, 2022
December 14 – 22, 2022
Contact us for dates not specified above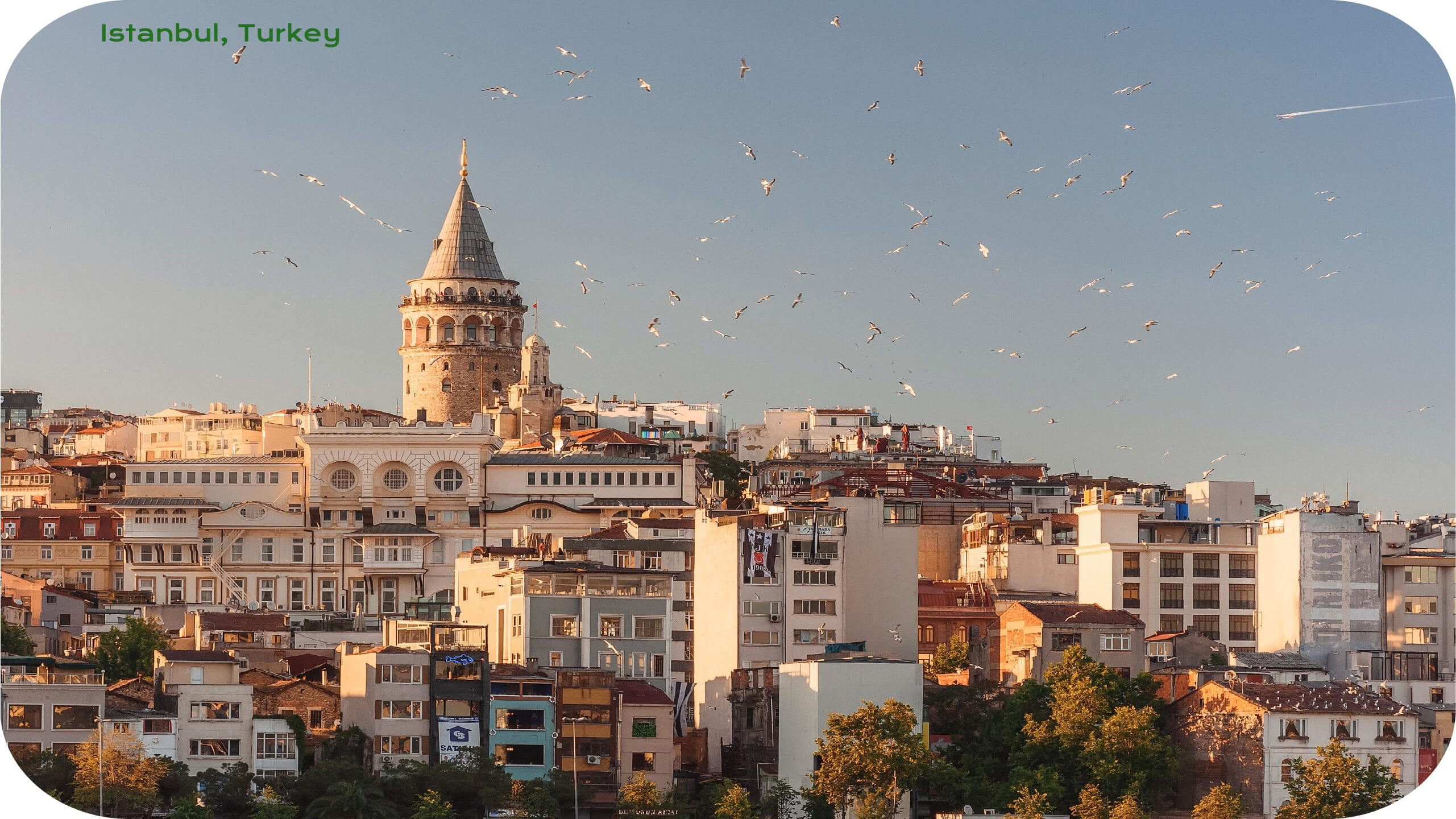 Day 1
For the first day, you will depart from Manila to Istanbul. The first night will be spent onboard the airplane. Once you've arrived at the airport, you will transfer to another airplane and fly to Izmir, where your Turkish Delight journey will begin.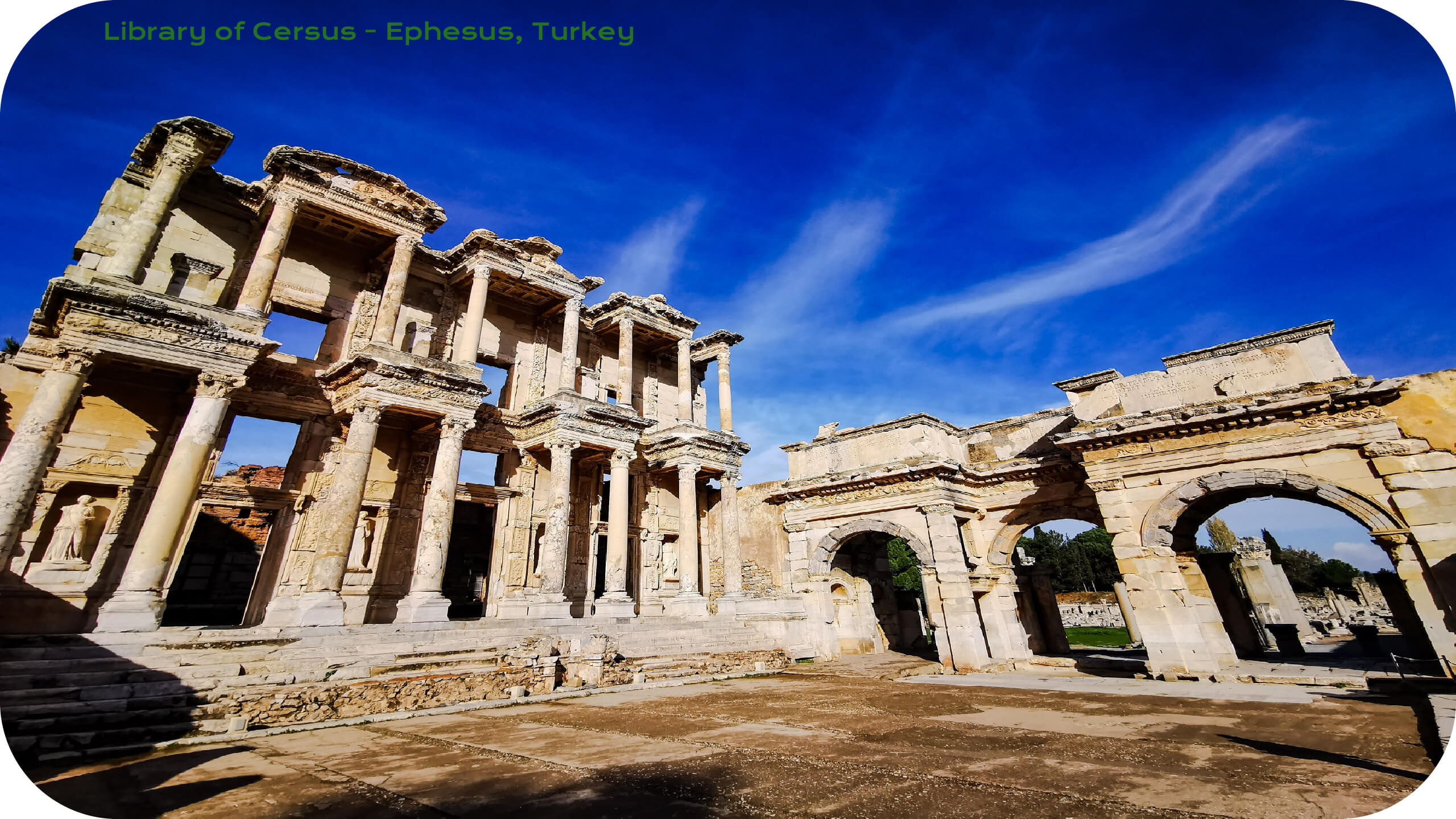 Day 2
Upon arrival, a local guide will meet you to assist in your travels. Your lunch will be in Kusadasi, a coastal town with a wonderful view. After lunch, you will immediately visit The Ruins of Ephesus. The Temple of Artemis is one of the original 7 Wonders of the Ancient World which can be found in Ephesus. The 3rd largest library of the Ancient World, Library of Celsus, can also be found here along with Arcadia Way, and the Ephesus Amphitheater. Truly a sight to behold, so don't miss this opportunity to take a photo. After experiencing the Ancient World, you will ride to a 5-star hotel where you will be dining, checking in, and spending the night.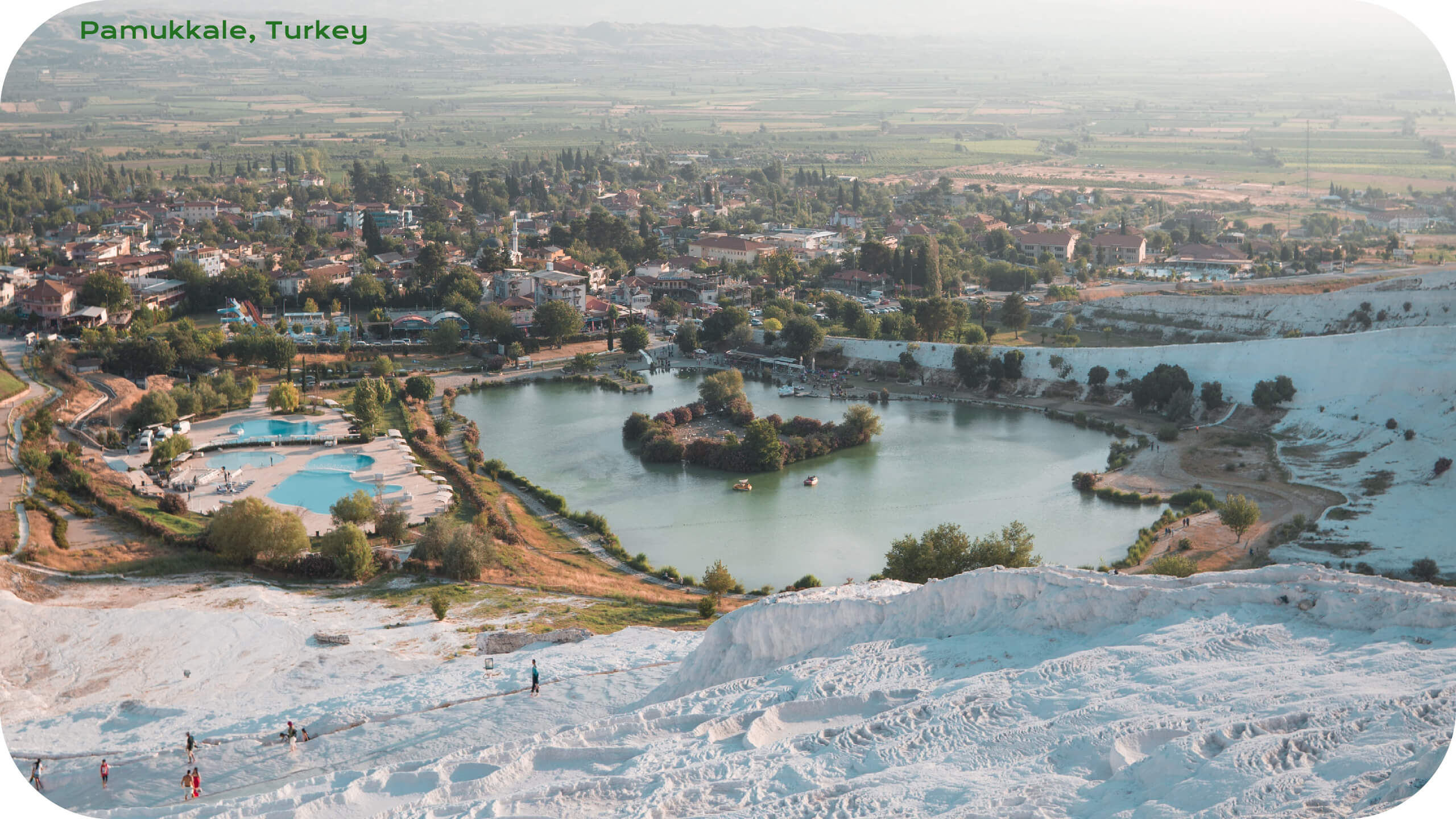 Day 3
Start your day with a hefty breakfast because a long day is ahead of you. For your next destination you will visit the House of Mary or Meryem Ana Evi in Turkish. This place is where Mother Mary was thought to have spent her last years before her Assumption to heaven. After which, you will visit a leather fashion house where a fashion show will be held as you relax and enjoy the drinks that are being served. Your next travels will be in Pamukkale also known as the "Cotton Castle", one of UNESCO's listed World Heritage Sites. The Cotton Castle is a spectacular natural wonder, famous for its fantastic white lime cascades formed by hot mineral springs. Near Pamukkale, Hierapolis is an ancient Greek City where you will find an ancient graveyard, ancient Roman Baths, and naturally forming mineral cliffs. After visiting these magnificent places, dinner will be served at the hotel where you will be checking in. You may want to enjoy a hot spring bath in your hotel to end your wonderful day.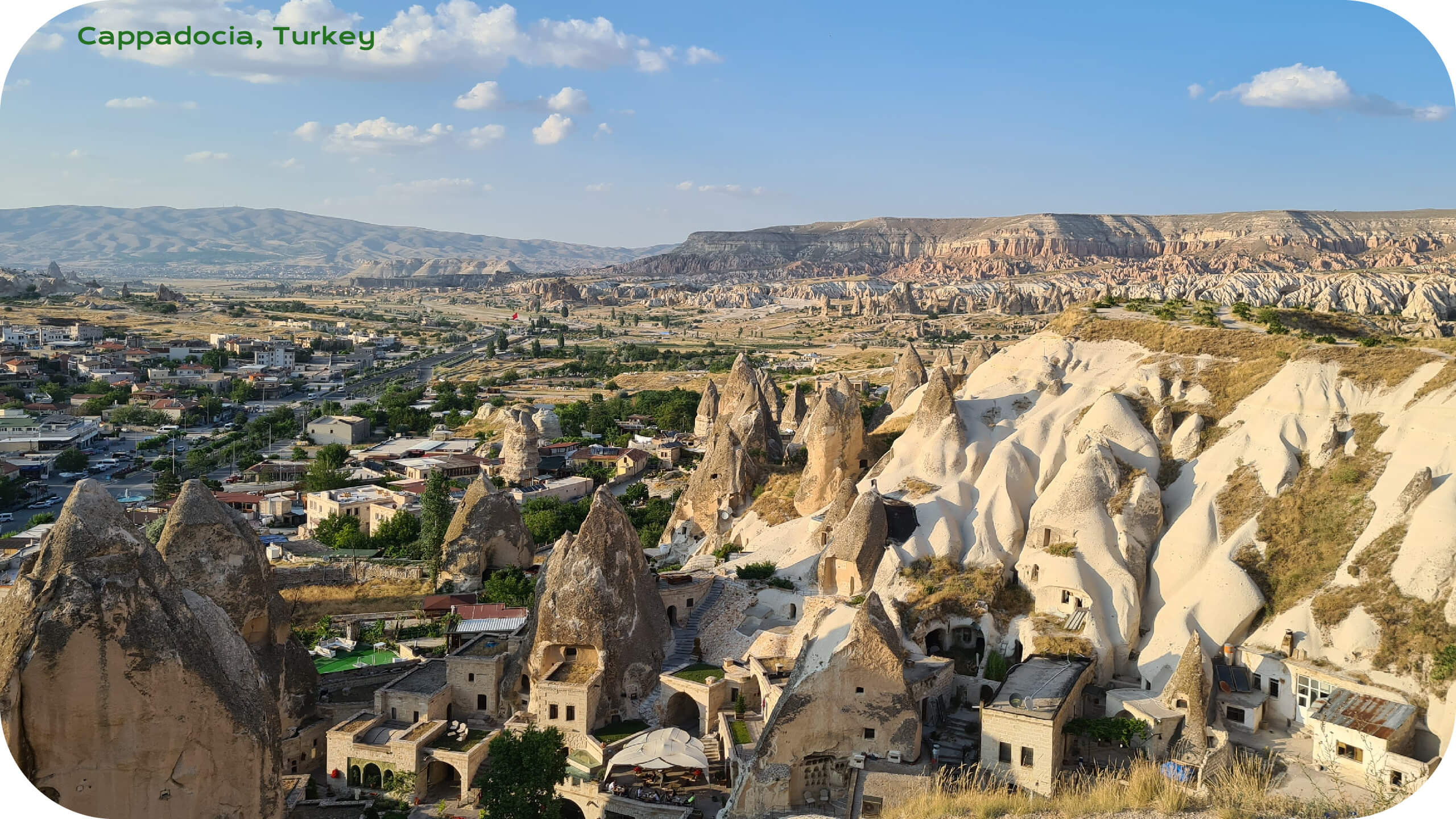 Day 4
You can choose to have your breakfast before the tour. Your first destination for this day is the City of Konya where the Sultanhani Caravanserai is found. It is a breathtaking structure used by travelers and traders to trade and to find lodgings – one of the most significant tourist attractions in Central Anatolia, also the largest and best preserved Seljuk Empire caravanserai in Turkey. Lunch will be in a local restaurant in Konya, where you can enjoy the taste of Middle Eastern Cuisine. Your next stop will be The Mevlana Museum, the greatest religious mystics, is often the site where tourists and pilgrims come to pay their respect. The whirling dervish ceremony is performed here during summer nights. After enjoying the performances and landmarks in Konya, you will depart to Cappadocia. This is where you will spend the night in a luxurious cave hotel. End your day with a scrumptious dinner in the cave hotel where you can also admire the hotel's architecture.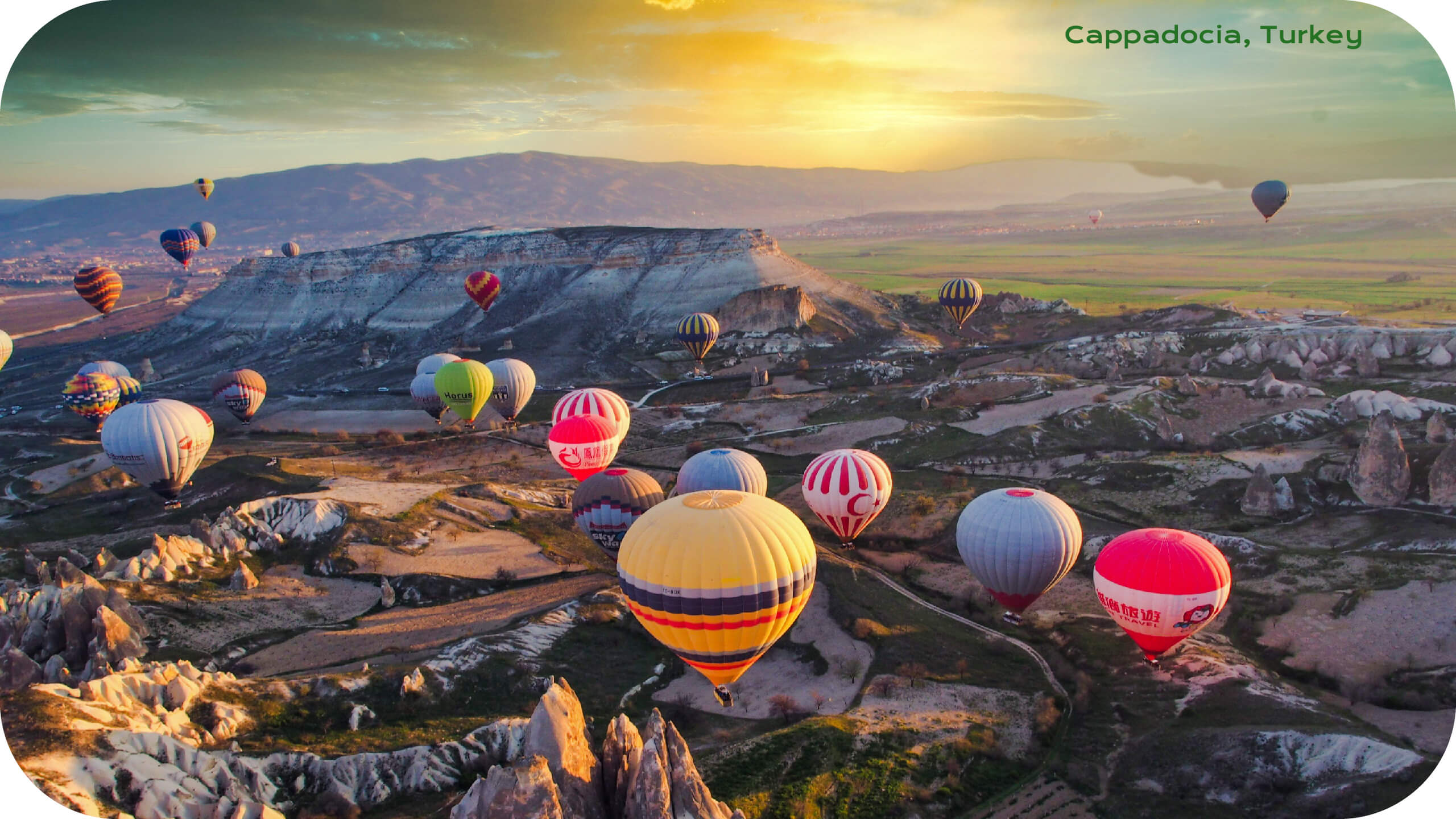 Day 5
After having breakfast, you will explore the Province of Cappadocia.This region is where you can find nature's most bizarre wonders. The unique and yet the strange rock formations and subterranean dwellings of Cappadocia provide unforgettable experiences, memories and photographs. Your first visit will be in the Underground City of Kaymakli, which was built by the first Christian people to protect themselves from Romans during troubled times and is linked by underground tunnels to other cities. Afterwhich, another UNESCO listed World Heritage Site, the Goreme Open-Air Museum, will be toured. It is a church museum built inside a rock formation where paintings dating back to the 5th century can be appreciated. After viewing historical paintings, you will travel to Uchisar Hill stone houses and Pasabag – Valley of Monks, to have an astonishing view of Cappadocia. Don't forget to take photos of the numerous hot air balloons floating around and the wonderful landscape below it. After experiencing the beautiful scenery, you will travel to a pottery workshop and a Turkish carpet factory to admire Turkey's finest craftsmanship. Drinks will be served in these places as you appreciate local handicrafts. You will have your dinner in a 5-star hotel where you can relax and enjoy the rest of your night.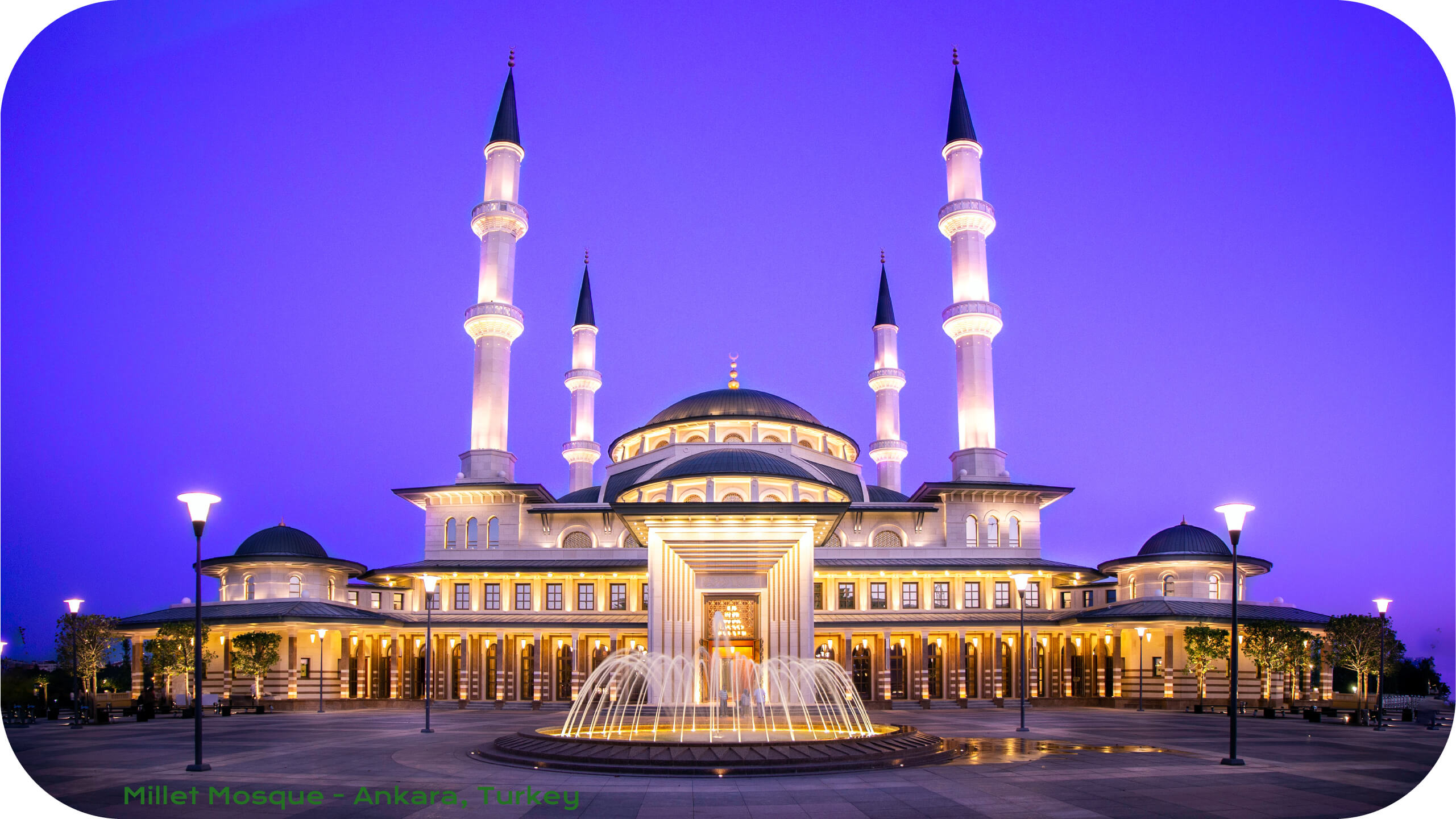 Day 6
You will start your day with a fulfilling breakfast. Your departure will be for Ankara. It is the capital of Turkey and the country's second largest city after Istanbul. Your lunch will be in a local restaurant in Ankara, where you can experience the taste of Middle Eastern Cuisine. After lunch, you will visit the Anatolian Civilization Museum. It is an exceptional museum with unique collections, and Anatolian archaeological artifacts from the Old Stone Age down to the present. On the way to the hotel, an unrivaled panoramic view of the City of Ankara can be seen. Your dinner will be in a 5-star hotel where you will also be spending the night.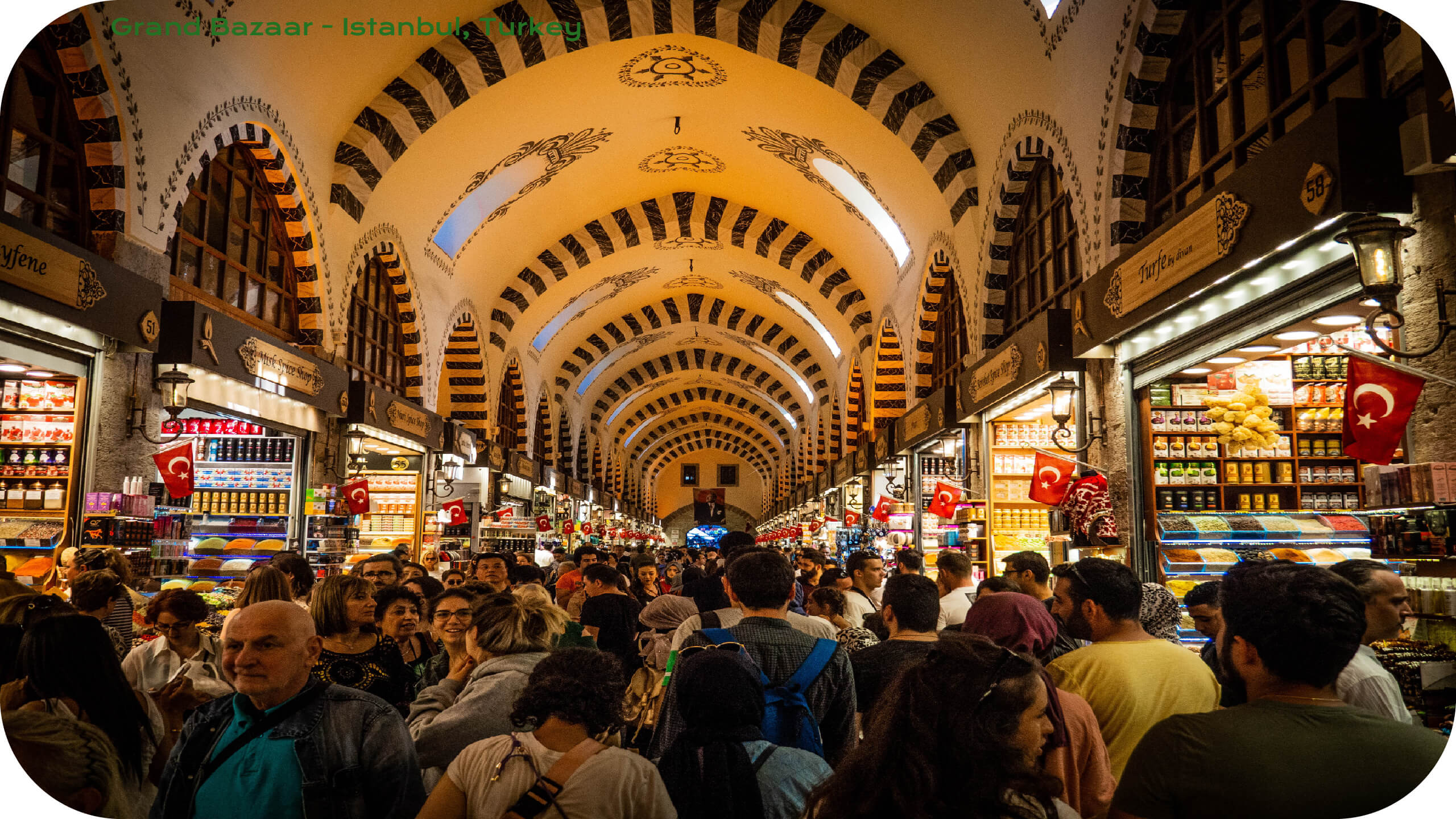 Day 7
After having a well-rested night, you will journey to Istanbul. Istanbul forms the financial center of Turkey and confidently straddles the borders between Asia and Europe as it has for millennia. This is the result of mixing ancient Christendom, a medieval metropolis, and the modern Middle East. It is a cultural hotpot for family and friends to experience. You will have your lunch upon arrival to this magnificent city. Then you will visit The Grand Bazaar – one of the largest indoor bazaars in the world. The Grand Bazaar has innumerable shops selling practically everything under one roof. You will also have the chance to stroll along Taksim Square before dinner. Your dinner will be in the 5-star hotel where you will also be checking in.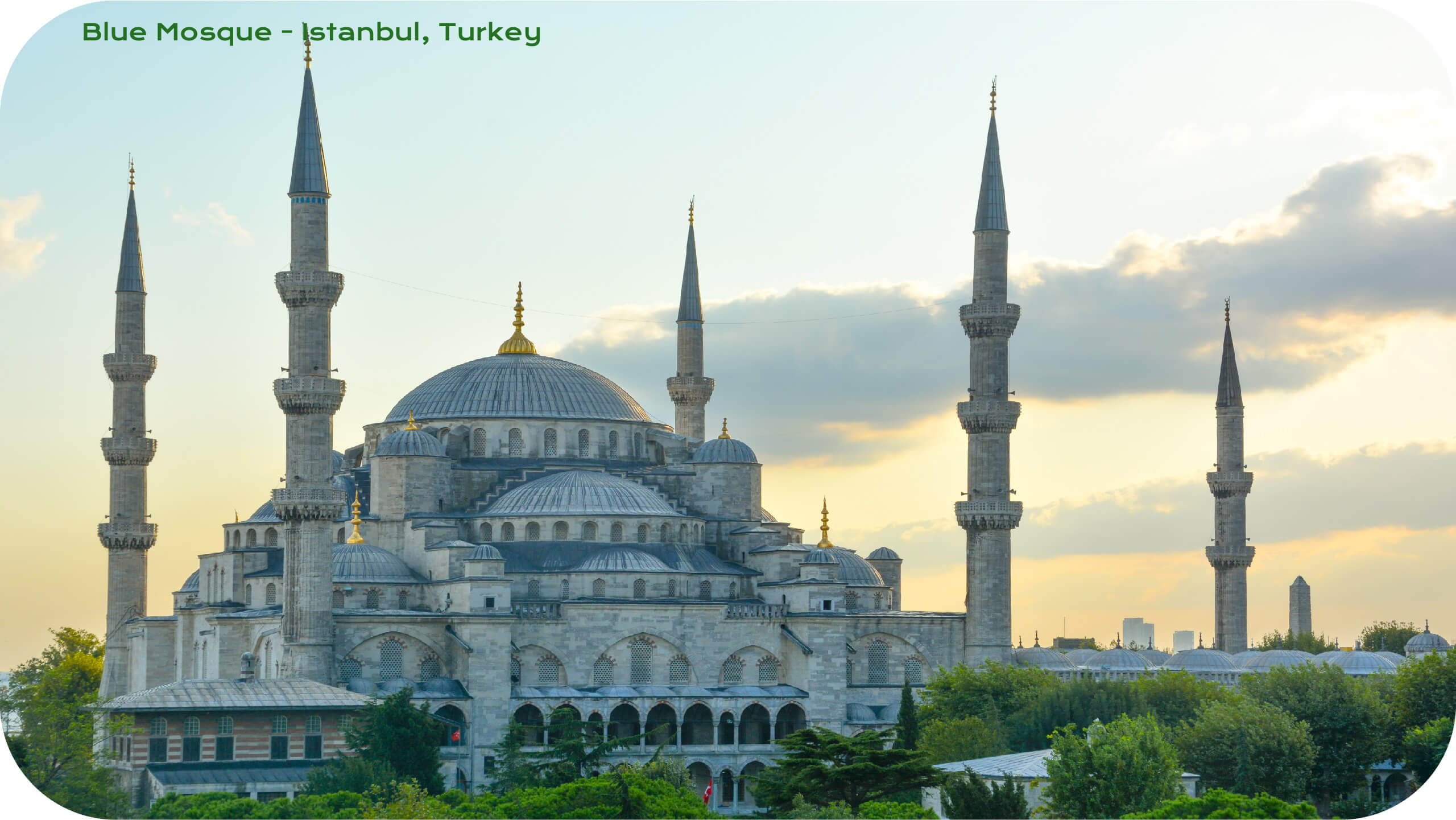 Day 8
You will cruise in the Bosporus Strait between the continents of Europe and Asia on this day. Relax and enjoy the scenery along the Bosporus, past the Europeans-styled palaces of the great Ottomans, Dolmabahce and Beylerbeyi, as well as the beautiful wooden kiosks of the 19th century, mansions and modern villas, which form the elegant sections of the city. The next destination will be the Topkapi Palace. It was built for the Ottoman Empire's seat of power and residential estate. It is currently a museum with a wide collection of Ottoman artifacts including imperial jewels, porcelain, armor and weapons. Before continuing with the tour of the city, you will have your lunch in a local restaurant. The next part of the tour is the Blue Mosque. This is the largest mosque in the city and one of the most prominent landmarks of Istanbul, truly a wonder to behold. After touring Blue Mosque, your next tour continues to Hippodrome Square, former center of sportive and political activities of Constantinople. Following this is a visit to the Hagia Sophia Grand Mosque, one of the man-built wonders of the world. Formerly known as The Church of the Holy Wisdom, it is a former Eastern Orthodox Church converted to a mosque. After dinner in the local area, you will proceed to the airport and prepare for your flight back to Manila.
Day 9
For your last day, you will arrive in Manila from Istanbul.